High Holiday Seating
High Holiday Seating 5781
Welcome Back!
We're so glad you'll be joining us for the Yomim Noraim. Please continue reading below for important information regarding this year's High Holidays at Ohr Hachaim and to reserve your seats.
Ohr Hachaim recognizes that this year some may not be able to daven with us in person at the Shul. We are therefore offering the option of participating via a Virtual Seat that will support Ohr Hachaim while allowing you to be spiritually present and invested in our tefillos. We urge you to remember that the Shul relies on Yomim Noraim seat sales to fund our yearlong operation, and especially with the limited seating being made available this year, purchasing a Virtual Seat is an incredibly helpful contribution that is desperately needed in this trying time.
Health & Safety
All minyanim will have limited seating available in accordance with the Vaad HaRabbonim and responsible social distancing.
The Shul has scheduled extra deep cleanings between tefillos to mitigate the risk of exposure with the expected crowds.
While the Yomim Noraim experience at Ohr Hachaim will be conducted as normally as possible, one can expect davening to be somewhat shorter than in previous years as we remain conscious of the hazards that prolonged exposure may present to some in our kehillah.
Unfortunately, no youth groups or babysitting will be provided this year. Reservations may be made for children davening with their parents.
Minyanim
Ohr Hachaim will be offering the following minyanim for Rosh Hashanah and Yom Kippur:

Netz Minyan in the Social Hall beginning at approximately 6:05 AM. In contrast to previous years when this popular minyan was held in the side Beis Medrash, the Social Hall will offer plenty of space for all to attend with proper social distancing measures.
Main Minyan in the Main Shul beginning at 8:00 AM.
Given enough interest, the Shul has plans to make a third minyan available.

There will be tables & chairs available in both minyanim.
There will be women's seating available in both minyanim.
There will be an outdoor Shofar blowing on Rosh Hashanah for those who are unable to participate inside.
Seating
Due to the capacity restrictions and a new table arrangement to accommodate the larger Bimah footprint, seating requests will be conducted somewhat differently this year.
Individual seats will not be available for request, but members and annual participants will be given priority and seated in their usual area.
You may include any special notes on the form below and we will do our best to accommodate, taking your makom kavuah and/or previous years' requests into consideration.
Family members can expect to be seated closer together.
Seats in the Main Minyan are for all minyanim. Due the the limited capacity this year, mispallelim in the Early Minyan are welcome to join the Main Shul for other minyanim but will not have reserved seating. To guarantee preferred seating in both minyanim, one is encouraged to submit separate seat reservations for both locations.
Appeal & Fees
Critical Yomim Noraim Appeal: The pandemic has impacted us all, but Shuls and non-profits who rely on member traffic and donations to fund their operations have been particularly affected. While we have conscientiously refrained from pressing our Kehillah out of respect for our collective hardship, we turn to you now as our revenues have been suppressed far longer than anticipated. Please open your hearts and wallets to help support the Shul through this time.
Membership

Ohr Hachaim offers six membership tiers for every family and budget. The Shul has been fortunate to keep our membership dues static for the past four years, and is committed to keeping it that way for 5781. In light of this, and the severe revenue shortage the Shul faced this year, we ask families to strongly consider stepping up a tier and strengthening your support for Ohr Hachaim this year.
All active memberships have been renewed for the new year, and you can find your current balance or scheduled payments in your account.
Please note that in order to reserve Yomim Noraim seats your account must be in good standing with all balances paid or on an active payment plan. If you need to resolve a billing issue, please click here to contact our office.

Security

As part of Ohr Hachaim's existing security plan conceived long before the recent shutdown, we will be employing a uniformed security guard during high traffic times on Shabbos and Yom Tov beginning this year. There will be a flat $50 Security Surcharge applied to all families to fund this sobering but necessary measure.

Yomim Noraim Seats

This year, Yomim Noraim seats will be priced as follows:

Member Seating: $250 each for the first 2, additional seats $150 each*
Non-Member Seating: $360 each for the first 2, additional seats $200 each*
Virtual Seat: $250
Note that you must be logged in to your family account in order to receive the member pricing. If you are not already, click here to login.
*Discount will be applied as a refund or credit to your account after purchase.

Sponsorships

We encourage families that are able to help us weather this trying period with a $500 Yomim Noraim Sponsorship that will be a tremendous help in a very tight time for the Shul. Sponsors will receive a Rosh Hashanah gift in addition to guaranteed seating placement for their families.

Financial Assistance

No one will ever be denied membership/seats for financial reasons. Contact our office at office@baishaknesses.com or Rabbi Weiss at rabbi@baishaknesses.com if you would like to confidentially discuss any special circumstances.
As always, we encourage the use of a monthly payment plan to extend your giving and create a stable cash flow for the Shul.
Arba Minim
We are excited to announce that this year, Ohr Hachaim is partnering with Kehillat Ahavat Shalom to sell Arba Minim sets out of the Ohr Hachaim Social Hall as an added convenience and Shul fundraiser.
Noting the various concerns regarding a global shortage of Arba Minim this year, we have secured ample supply to offer our membership and the broader community plenty of affordable options, so rest assured you will have a quality set available for purchase right here in Shul.
Each set will have been individually checked and graded by Rabbi Weiss.
We will be offering contact-free ordering and delivery to enable a frictionless process to secure your Arba Minim from the comfort and safety of your home.
Stay tuned for details on the sale, which will be open beginning Motzei Rosh Hashanah and remain open through Erev Sukkos.
Fill out the form below to reserve your seats:
While Yom Tov may look a little different this year, we eagerly look towards the feelings of unity and uplifting friendship that we experience when we gather together every Rosh Hashanah. We fervently pray that this year brings only nachas, gezunt, parnassah and a year of mazal and bracha for us and all of Klal Yisrael. From Rabbi Weiss, Moshe Heideman and all of us at Ohr Hachaim, we wish you and your family a wonderful Elul season and כתיבה וחתימה טובה for the coming year.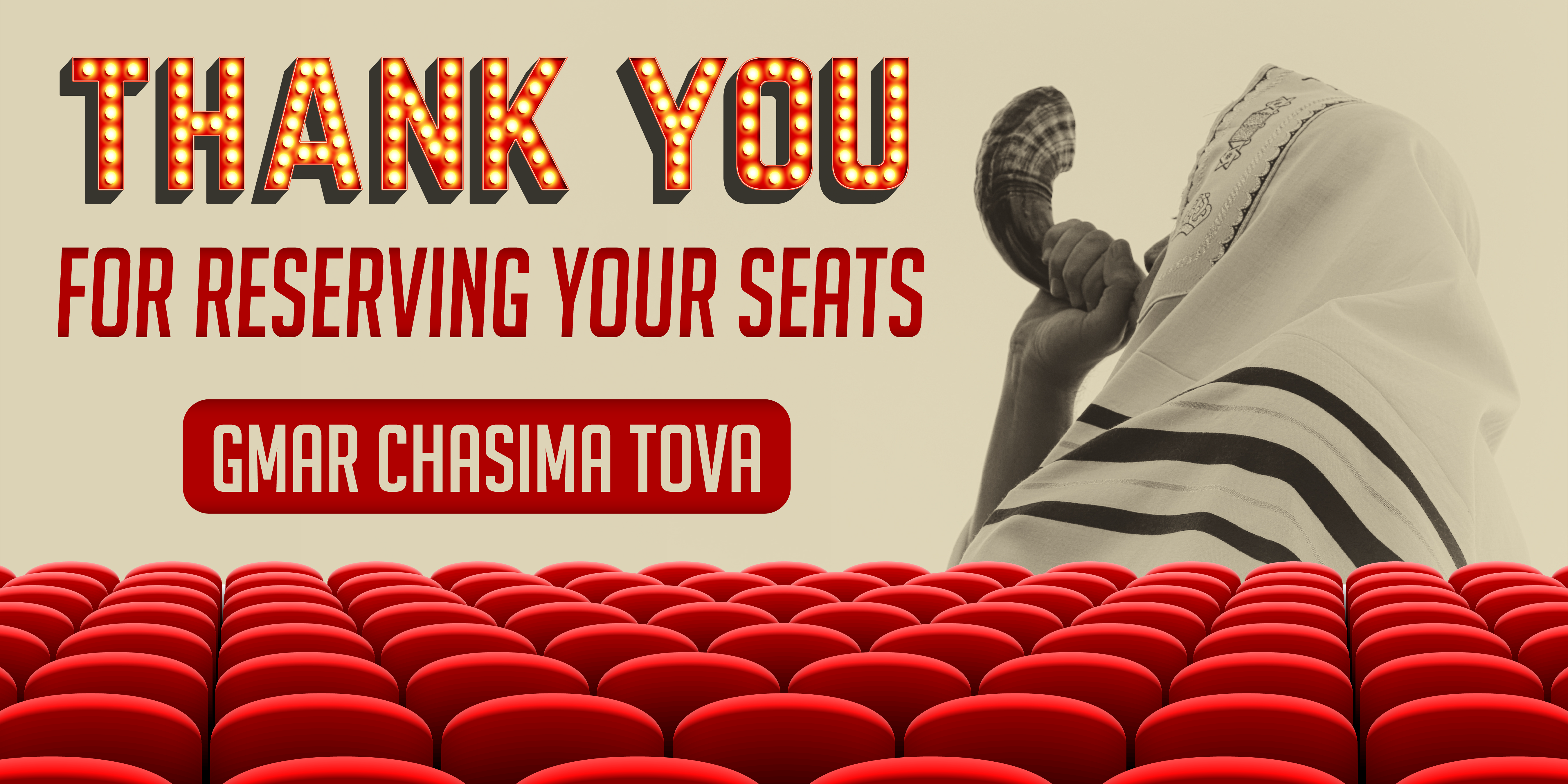 Wed, November 25 2020
9 Kislev 5781
Please note these times are for regular weekday minyanim only, not holidays or fast days. Please see special schedules here for irregular zmanim.
Today's Calendar
Shacharis

: 6:55a
Shacharis

: 7:30a
Shacharis

: 8:20a
Mincha

: 1:25p
Mincha

: 3:05p
Mincha/Maariv

: 4:30p
Maariv

: 8:00p
Maariv

: 9:45p
Maariv

: 10:45p
---
This week's Torah portion is

Parshas Vayetzei
Candle Lighting
Havdalah
Motzei Shabbos, Nov 28, 5:34p
Erev Chanukah
View Calendar
Today's Zmanim
Alos Hashachar
5:38a
Earliest Tallis
6:10a
Netz (Sunrise)
7:02a
Latest Shema
9:28a
Zman Tefillah
10:17a
Chatzos (Midday)
11:54a
Mincha Gedola
12:18p
Mincha Ketana
2:44p
Plag HaMincha
3:45p
Shkiah (Sunset)
4:46p
Tzais Hakochavim
5:29p
More >>
Kashrus Inquiries
For Questions Regarding Kosher Food/Establishments That Are Under Rabbi Weiss's Supervision, Please Email Rabbi Weiss at kosherme@gmail.com
Have Something You want to Share in Our Shul Bulletin?
If you have a Mazel Tov or something you would like to be included in the weekly bulletin, CLICK HERE to let us know!
Wed, November 25 2020 9 Kislev 5781